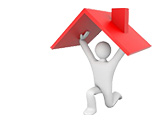 Experience With The Best
New Europe Translations' expert linguists have all had over 10 years of experience in the language community. We have worked in over 100 languages for Mercola.com, the European Union, UNICEF, the Bulgarian government, Re-Max and many others.
New Europe Translations' work with Mercola.com and other health and environmental news websites on four continents has led us to become the only expert translation company in this area in the World.
Our accuracy has led to rave reviews from our clients, who are always pleasantly surprised by our professionalism and the wide range of our expertise. Our team is full of translators and proof-readers who have worked in countries across the World and therefore we provide a service that is based on a work ethic that can only be described as top class.
For more details on the clients we have worked with and their views on our work click here.
Native English Proofreaders
New Europe Translations is one of the only Translation agencies in to provide its clients with accurate translations that are all proof-read by expert linguists without extra charge.
For all the translations from any of the over 100 languages we translate from and to English, we provide the added huge bonus of a team of native English proof-readers to check your text. They will make sure that New Europe Translations can provide you with the most professional service possible.
For full information on our proof-reading services click here.
Experts in Every Field
Each of our translators is consigned to the field of expertise that they have studied and have experience in. We have worked on a wide range of projects and can provide language solutions for every single client.
Our main areas of expertise include: Agriculture, Subtitling, Financial documents, Medical translations, Real Estate deals, European Legal files, Gambling, IT and Web-site translations, Government information, Engineering, Technical translations and Marketing/PR.
We are very happy to provide you with detailed references of work we have completed in your requested field and look forward to working alongside you in developing your business with our language knowledge.
Speed and Quality
We have a 100% record of keeping to deadlines and with our dedicated team working 24 hours a day we can provide you with a speed of turnover that is second to none. We can meet deadlines that most other translation agencies would not even consider!
As soon as you request a quote we will get in touch with you to quickly guide you through how we can provide you with the fastest and most accurate translation possible.
Our translators have all received high degrees in applied languages and have all worked on over 100 translation or proof-reading projects for a wide range of clients.
The accuracy of our translations is something we pride ourselves on, we have always been able to prove to our clients that when it comes to translation we have the tools to tackle any text-however difficult.